St. Mary's Catholic Parish

211 East Shanklin Street

Carrollton, Missouri 64633

(660) 542-1259

Rev. J. Kenneth Criqui, Pastor
<![if !vml]>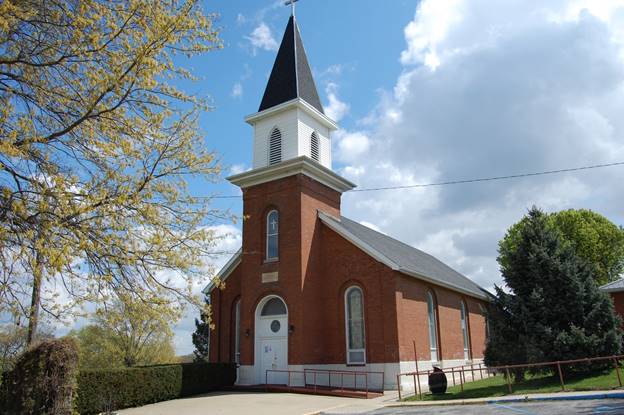 <![endif]>
We invite you to Come Home to Communion | Vuelve a Casa a la Comunion
On June 1, the general dispensation (or excused absence) from Sunday Mass and holy days of obligation established in March 2020 will end. Anyone who has not already returned to regular full participation in Mass is encouraged to Come Home to Communion.
If you have already returned to regular full participation in Mass, use this opportunity to encourage a family member, friend or neighbor to Come Home to Communion.
A particular dispensation still exists for those who are symptomatic, or who have been advised by a doctor to avoid public gatherings, or who are otherwise ill or homebound, as well as their caregivers. Contact your pastor with questions about whether or not you are dispensed.
Visit www.kcsjcatholic.org/comehome
The Bishop desires people to live in-person Catholic Masses.  
New Video | Moral and Ethical Considerations for COVID-19 Vaccines
A brand new video series is now available on the diocesan website for those discerning the medical, moral and ethical considerations in receiving the COVID-19 vaccine. Bishop Johnston interviews diocesan experts in the fields of ethics and medicine to answer many of the questions being asked by the faithful across the Kansas City-St. Joseph area. The second segment is live now and additional excerpts will be posted in the coming weeks. Helpful links and a submission form for questions are also included. Visit our Coronavirus Resources page.
*We encourage all parishes to post these new videos to your websites and/or share via email and social media to assist parishioners who have not yet received a COVID-19 vaccine.
Year of St. Joseph | New Resources Online Now
The diocesan website now offers a robust new resource for those looking to increase their devotion to St. Joseph, particularly as we celebrate the Year of St. Joseph now through December 8, 2021. Explore upcoming local events, special indulgences, traditions, devotions to St. Joseph, prayers, titles and patronages, saint quotes, monthly themes, news and videos.
<![if !vml]>
<![endif]>
Father Paul Turner featured in Kansas City Symphony podcast
The Diocese of Kansas City-St. Joseph has many talented musicians who serve as priests, including Father Paul Turner. Michael Gordon, principal flute for the Kansas City Symphony, is one of the hosts of the podcast Beethoven Walks Into a Bar. For the past few weeks the three hosts handled the podcast individually instead of as a group, each choosing one guest to invite to be on the show. In Michael's episode, he talks with Fr. Paul Turner as they explore the connections between music, service, and faith.
Schedule of Sunday Masses at St. Mary's
Saturday Evening 5:30 p.m.
Sunday Morning 8:00 a.m.
Confessions: Saturday 5:00 - 5:20 p.m.
Sunday 7:45 - 7:50 a.m.
Weekday Mass Schedule for St. Mary's 
Saturday, June 5, 2021 5:30pm Members of St Mary's Parish
Sunday, June 6, 2021 8:00am +Loy & Louise Hollingsworth by Family
Mass at Sacred Heart in Norborne is 10:00 a.m. on Sunday
Confessions at 9:45am
Weekday Mass Schedule
Sunday, June 6, 2021 10:00am Parishioners
Schedule for June 6, 2021
Lector: Susie Franklin
Servers: Volunteers
Minister: NA
Offertory: Elena Field & Cheryl Hogan
Money Counters: Judith Goetting & Andriea Mckinney 
Announcements for both Churches
<![if !vml]>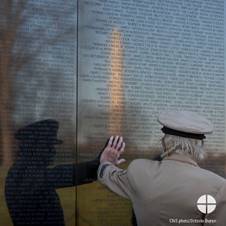 <![endif]>On this Memorial Day, we offer a prayer for those who died in service to our country.
In your hands, O Lord,
we humbly entrust our
brothers and sisters.
In this life you embraced them with your tender love;
deliver them now from every evil
and bid them eternal rest.
Have you ever considered a new way to serve the church?  Has the Holy Spirit touched your heart to consider a vocation as a deacon?  We are in the inquiry phase right now with a new deacon formation class beginning in January/February 2022.  The formation period is a period of discernment.  Please go to our website for more information https://kcsjcatholic.org/office/office-of-the-diaconate/.  The Diaconate Office phone number is 816-714-2302.  You can fill out an inquiry form online at our website and one of the directors will contact you.
No More Mass on Facebook: We will be stopping the live recording of the weekend Masses starting in June. We encourage all to start attending Mass in person.
Second Collection: Today is the Peter's Pence Collection, a worldwide collection that supports the work of the Universal Church, including the work of the Holy See and the charitable works of Pope Francis. Take this opportunity to join with Pope Francis. Take this opportunity to join with Pope Francis and be a sign of mercy to our suffering brothers and sisters. Please be generous today. For more information, visit www.peterspence.va/en.html.
St MARY'S PARISH   
June Money Counters: Jean Campbell & Marylu Callicotte
SACRED HEART PARISH  
Memorial Day Mass will be Monday May 31st, at the cemetery at 10:30. Following Mass lunch will be served in the Parish Hall. MEAT AND DRINK WILL BE PROVIDED. Please bring a covered dish.
PLEASE REMEMBER IN YOUR PRAYERS
Prayer Concerns:               St Mary's Parish
Ceirra Sweeney, Donny Basse, Raymond Becker, Pat Becker, Muriel Starkey (Life Care Center), Amanda Tate, Teddy Clark, Michelle Cooper, Kenny Kerby, Natalie Finke Heisner and JW Heil.
Sacred Heart Parish
Ava Rose Phillips, Noah Mason (grandson of David and Susan Mason), Carol Albrecht Norton and Helga Mueller (Renate Albrecht's mom).
<![if !vml]>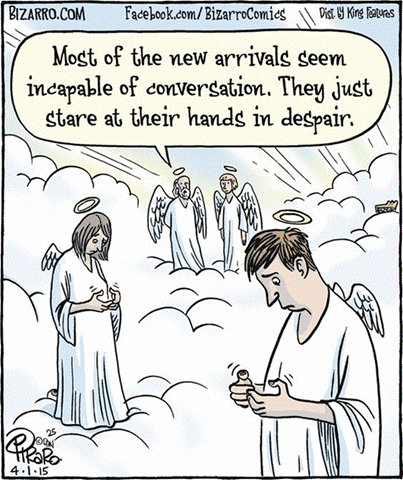 <![endif]>
A good website to learn about Catholic marriage – http://foryourmarriage.org
Please check this site for information for homebound ministries.http://onlineministries.creighton.edu/CollaborativeMinistry/online.html
The Diocese of Kansas City-St. Joseph is committed to combatting sexual abuse in the Church.  If you are a victim of sexual abuse, or if you observe or suspect sexual abuse:
1. Call the Missouri Child Abuse Hotline at 1.800.392.3738 (if the victim is currently under the age of 18), and
2.  Contact your local law enforcement agency or call 911, and
3.  After reporting to these civil and law enforcement authorities, report suspected sexual abuse of a minor or vulnerable adult to the Diocesan Ombudsman, Joe Crayon, at 816.812.2500 or crayon@ombudsmankcsj.org, if the abuse involves a priest, deacon, employee or volunteer of the Diocese of Kansas City-St. Joseph.
The Diocese has a sincere commitment to providing care and healing resources to victims of sexual abuse and their families. Please contact the Victim Advocate at 816.392.0011 or victimadvocate@diocesekcsj.org for more information.
Mobile Directory: It's up and running just go to this link https://mobiledirectory.lifetouch.com/411638/st-mary-catholic-church Any corrections please notify Shawna at 542-1259 or email stmary2007@sbcglobal.net
What Should a Catholic
Know about Cremation?
The Catholic Church permits cremation. For a number of reasons, the church prefers the burial of the body, but it does permit the celebration of a funeral with cremated remains.
Among the reasons in favor of burial of the body are these:
<![if !supportLists]>· <![endif]>Seeing the body confronts people with the mystery of life and death.
<![if !supportLists]>· <![endif]>The body naturally recalls stories of faith, family and friend-ship, the words a person spoke, the deeds a person performed.
<![if !supportLists]>· <![endif]>Although we have virtual electronic friendships, people best encounter another person through the body.
<![if !supportLists]>· <![endif]>The body experienced the sacraments – being washed in baptism and anointed in confirmation, and by eating and drinking the body and blood of Christ in communion.
<![if !supportLists]>· <![endif]>The body is destined for the glory of the resurrection.
<![if !supportLists]>· <![endif]>The final care of the body demonstrates dignity for the whole person.
<![if !supportLists]>· <![endif]>Burial imitates the burial of Jesus body, and thus constitutes another layer of discipleship.
If a Catholic chooses cremation, the church prefers that the final disposition of the remains be in a public place, such as a cemetery.
 Many survivors make other arrangements: they retain the ashes at home, divide them among family members, or scatter them to the elements. The Catholic Church disapproves of these practices.
According to the Vatican's Congregation for the Doctrine of the Faith, the conservation of ashes in one's home is not permitted, nor may they be scattered in the air, on land or at sea. Ashes may not be preserved in mementoes such as jewelry (Ad resurgendum cum Christo).
The careful placement of ashes honors the remains of the deceased in the same way that burial of the body does. Furthermore, it gives a permanent place where future generations may visit to remember, and where the person's name can be honorably etched.
The Catholic Church also prefers that the final disposition of the ashes take place as soon as possible after cremation has happened. This will protect the remains from accidental or deliberate abuse.
Some crematoriums have a place where the family may gather during the process. If a family desires to be together, they may spend the time offering suitable prayers of thanksgiving and hope, such as Psalms 23, 25, 42, 51, 93, 114 and 115:1-12, 116, 118, 119, 121, 122, 123, 126, 130, 132 or 134.
There are three possibilities for the sequence of events. Here they are in order of preference:
<![if !supportLists]>1. <![endif]>The body of the deceased is present for the vigil service and the funeral Mass, and cremation happens before the committal at the cemetery. In this case, the body may be placed first in a ceremonial coffin that will be interred, and the removed from it for the cremation.
<![if !supportLists]>2. <![endif]>The cremation and committal take place before the funeral Mass. In this case, the cremated remains are interred in a cemetery or mausoleum, and then the mourners gather for the Eucharist.
<![if !supportLists]>3. <![endif]>The cremation takes place before any of the funeral rites begin, and the cremated remains are present for the vigil, the Mass, and the committal.
Whenever the ashes are presented in public for the funeral services, they should be treated with the same dignity and respect offered a human body. The container should be dignified, and the pallbearers should carry it with honor. Because of the compact nature of the ashes. Someone may be tempted to carry it more casually. It is all that remains of a human being. It deserves respect.
© 2016 by Order of Saint Benedict, Collegeville, Minnesota. Permission to copy this excerpt from Light in the Darkness: Preparing Better Catholic Funerals by Paul Turner (Liturgical Press, 2017) is granted for use in parish ministries only. All rights reserved.
MASS SCHEDULES: the Mass schedules for surrounding communities are: Brunswick: St. Bonafice, 203 E. Harrison St, Sunday 10:00 am,
Richmond: Immaculate Conception Parish, 602 S. Camden, Saturday, 6:00 p.m., Lexington: Immaculate Conception Parish, 107 N. 18th St., Saturday 4:00 pm and Sunday 10:00 am,
Chillicothe: St. Columban Parish, 1111 Trenton St., Saturday
5:00 p.m., Sunday 8:00 & 10:00 a.m.
Where to worship: Sunday isn't Sunday without Mass.
If you will be away from home on a Sunday and do not know
where to worship, Catholic Mass Times - Find A Church Near Me
For more information call the parish office at 542-1259
Office Hours Monday - Friday - 8:00am - 1:00 pm
Shawna Bartlett, Administrative Assistant
Renee Grant, Office Assistant
Carrollton Ministerial Alliance


<![if !supportLineBreakNewLine]>
<![endif]>