St. Mary's Catholic Parish

211 East Shanklin Street

Carrollton, Missouri 64633

(660) 542-1259

Rev. J. Kenneth Criqui, Pastor
Schedule of Sunday Masses at St. Mary's
Saturday Evening 5:30 p.m.
Sunday Morning 8:00 a.m.
Confessions: Saturday 5:00 - 5:20 p.m.
Sunday 7:45 - 7:50 a.m.
Weekday Mass Schedule for St. Mary's
Monday, February 18, 7:00pm Knights of Columbus
Wednesday, February 20, 6:30pm +Barbara Schultz by William Willett
Wednesday, February 20, 7:30pm Parish Council
Thursday, February 21, 6:30pm +DA & Juanita Meyers by family
Thursday, February 21, 7:00pm RCIA
Saturday, February 23, 5:30pm +In honor of Ted Lock's 100th birthday by family
Sunday, February 24, 8:00am Members of St Mary's Parish
Mass at Sacred Heart in Norborne is 10:00 a.m. on Sunday
Confessions at 9:45am
Week Day Mass Schedule
Tuesday, February 19, 8:30am +Sally Anderson by Mr & Mrs Harold Scheopner
Friday, February 22, 8:30am +Joan Davis by Richard Bolch
Sunday, February 24, 10:00am Parishioners & +Patricia Murphy by Kathleen Murphy   
Schedule for February 24, 2019
Lector: Anita Gibson
Servers: Volunteers
Offertory: Tom & Judy Murphy
Minister: Renate Albrecht & Kathleen Murphy
Money Counters: Michael Mullins & Ben Weisz
Announcements
A good website to learn about Catholic marriage – http://foryourmarriage.org
Please check this site for information for homebound ministries.http://onlineministries.creighton.edu/CollaborativeMinistry/online.html
OUR DIOCESE OF KANSAS CITY-ST. JOSEPH IS REACHING OUT TO EVERYONE WHO HAS BEEN IMPACTED BY ANY SEXUAL ABUSE WITH HEALING SERVICES visit this site for upcoming meetings. https://us-mg5.mail.yahoo.com/neo/launch?.partner=sbc&.rand=8d6hip7edhbc0#
Youth Group Activities: Our youth group is scheduled for Sunday March 17th 3-4pm to serve the life care center residents with a St Patrick's Bingo Party! That will take the place of our monthly youth meeting. Kids can wear fun St Pats attire :)
Youth Group meetings will be the THIRD Sunday of each month this year from 4:00-5:15 for grades 5-12 with the younger and older kids split sessions. Upcoming dates are: 2/17 & 3/17.
Mass Intentions: We encourage you to remember your deceased loved ones by making an offering. You may also make an offering for the living, especially for the sick, those celebrating birthdays or anniversaries or for any particular intention. Contact the office 542-1259 for information.
SECOND COLLECTION: This weekend there is a special collection for the Catholic Charities Emergency Assistance Fund. This is a once a year collection and an extra envelope has been put in your packets for this purpose. Please give generously. The need in northwest Missouri continues to grow.
Catholic Charities and the KC Mavericks are hosting a Faith & Family Night on March 1. Each ticket purchased will provide 10 boxes of mac & cheese for our Welcome Center clients. Tickets can be purchased at FEVO.ME/KCMAVSCATHOLIC. Contact Nancy Butters, Development Manager for more information or to purchase tickets at nbutters@ccharties.com or 816-659-8266.
Knights of Columbus Council 1893 will meet Monday night February 18th at 7:00pm in Tally Hall.
Annual Lenten Fish Fry starts February 22nd thru March 22nd Friday nights 5 to 7:00pm. Adults $10, children $5, carry out available in the school basement hosted by the Knights of Columbus Council 1893.
Donut Sunday February 17th hosted by Confirmation Class.
St Mary's Parish Council will meet Wednesday, February 20th at 7:30pm.
SACRED HEART PARISH
Sacred Heart Parish Council will meet Monday February 25th at 7:00pm.
PLEASE REMEMBER IN YOUR PRAYERS
Prayer Concerns:
St Mary's Parish
The Hope Wilson Family, Weston Robert Paul England, Joann Olvera, Bob Lock, Paul & Barbara Pfaff, Miles Fuemmeler great-grandparents Dale & Karen Johnson of Glasgow), Evelyn Kipping McCorkle, Bertie Duvall, Danny O'Neill, Anthony Tarquino (Teddy Clark's grandson), Jackie Martin, Joel Rivera, Mike & Mary Jenkins, Don Harper, Rosemary Kirkland & daughter, Denis Kovac, Jay Heil.
Sacred Heart Parish
Carol Grisolano (sister of Caren Bittiker), Carol Albrecht Norton, Jim Wille, Helga Mueller (Renate Albrecht's mom), Rochelle Boatman Derickson, Roger Harper, Mary Scharff, Mike Franken, George Francis Berry, Jill McClure and Bob Ed Newham.
Military Prayer List:         
St Mary's Parish
Gabriel Conner and Steve Aderhold grandsons of Bertie Duvall.
Sacred Heart Parish
Lt. Patrick King. 101 Airborne Screaming Eagles son of Tom and Marie King, Hardin MO.
A Year Makes a Difference
Our seven-year-old daughter was thrilled when we took her to Disney World for the first time, and she headed straight for Space Mountain.
I worried that the roller coaster would be too scary for her, but she insisted.
To her delight, we rode it twice.
The next year we returned to the Magic Kingdom, and my daughter, now eight, again dragged me to Space Mountain.
As we stood in line, though, I could see her soberly studying the signs that warn about the ride's speed.
"Dad," she said, "I don't think I want to go."
I asked her why she would be nervous when she had enjoyed herself last time.
She replied, "This year, I can read."
<![if !vml]>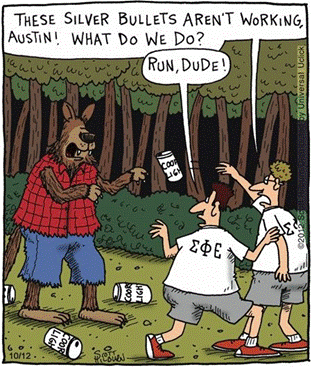 <![endif]>office of child and youth protection est. 2011 diocese of kansas city-st. joseph
our promise to protect
98 Parishes • 36 Schools  •  1 Cause
1,823 Criminal Background Screenings Completed 37,458 Adults Trained Since 2002 98+ Safe Environment Coordinators (SEC)
<![if !supportLists]>• <![endif]>Appointed at Every Parish and School
<![if !supportLists]>• <![endif]>Ensure Compliance with Adult Screening Requirements and Oversee Child Safety Training
11,247 Children and Youth
<![if !supportLists]>• <![endif]>9,869 – Children trained in Circle of Grace
<![if !supportLists]>• <![endif]>1,378 – Youth trained in Called to Protect for Youth
79 VIRTUS® Facilitators
<![if !supportLists]>• <![endif]>Provided 123 Protecting God's Children for Adults Workshops
<![if !supportLists]>• <![endif]>2,151Adults Trained
The Principles of High Reliability Organizations (HROs)
• The OCYP coordinated HRO training for Chancery leaders in December 2017. Our Diocese was designated as an alpha site for this new national training curriculum on leadership practices by working closely with the  USCCB. Work on this project is ongoing.
110 Priests, 40 Deacons, 11 Diaconate Candidates
• Received specialized training to assist sexual abuse survivors in April 2018
Mandated Reporter Training
• The OCYP implemented a new customized online training module for mandated reporters in May 2018
our pledge to heal
The Numbers Tell a Piece of the Story
28 past audit year, that have allowed The number of individuals, this
<![if !vml]>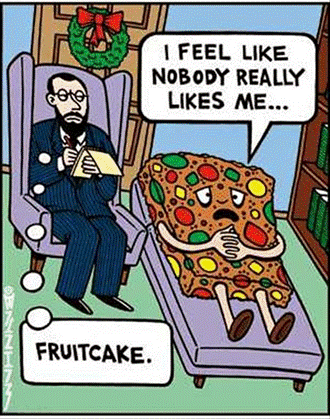 <![endif]>me to sit beside listen to cry with
pray for learn from
More than just a number.
Our history, Our truth, Our journey, Our family.
Three victim or survivor meetings with Bishop James V. Johnston, Jr.
Eight survivors received mental health supports
financial assistance for 8
At a cost of $20,856, providing 195 sessions
Annual ReporT
Volume 7  •  July 1, 2017 through June 30, 2018
<![if !vml]>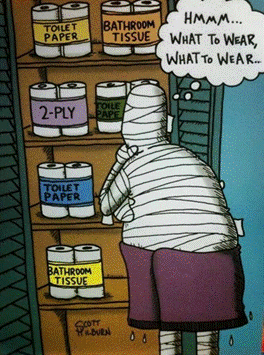 <![endif]>Adult Screening Requirements
<![if !supportLists]>1. <![endif]>Complete VIRTUS® Protecting God's Children Workshop
<![if !supportLists]>2. <![endif]>Commit to Diocesan Code of Ethics – Ethics and Integrity in Ministry (EIM)
<![if !supportLists]>3. <![endif]>Successful Background Screening Every 5 Years
Ombudsman's Role
<![if !vml]>

<![endif]>Receive and investigate allegations of sexual abuse of a minor. All child sexual abuse suspicions or allegations are reported to the authorities. Reports of adult clergy misconduct or abuse are outside the scope of the Ombudsman's Office. During this reporting period, there were twelve reports naming clergy referred to the Diocese.   
SEXUAL ABUSE REPORTS
12/12 peRsons accused
The credibly accused is immediately placed on a precautionary suspension from all duties within the Church.
3 Substantiated/CredibleAll Removed from Public Ministry, Employment or Volunteer Service; One Deceased
  2   Within ministerial role
  1   Outside ministerial role
3 Unable to be Proven
<![if !supportLists]>2 <![endif]>Unsubstantiated
<![if !supportLists]>3 <![endif]>Referred to Religious Community or Another Diocese
1 Investigation Pending: leave restricting any form of ministry or service pending investigation.Individual has been placed on precautionary administrative
<![if !vml]>

<![endif]>
Addressing Boundary Violations
A PROACTIVE APPROACH
These reports stem from an adult who violates established boundaries with a child. Some behavior appears to originate from a lack of understanding while other indicates predator behavior.
 12 Educated and Returned with Supervision to Public Ministry, Employment or Volunteer Service
  6  Removed from Public Ministry, Employment or Volunteer Service
  1  Inconclusive (unidentified subject)
Safety Plans – 9 PLANS
Safety plans are developed when the Church becomes aware that a member may pose a risk. 
  7   Oversight by the OCYP
  1    Oversight by the Catholic Schools Office
  1   Oversight by the Vicar General's Office
65 Referrals Made To
27 Civil Authorities
15 About Peer Abuse
8 About Family Abuse
23 Service Areas/Diocese*
15 Parish Administration
 * 12 of these referrals were made to the  Vicar General's Office regarding adult  sexual misconduct, maladministration  or other complaints about clergy.
General Statistics
105 Total Reports
12 Abuse
<![if !vml]>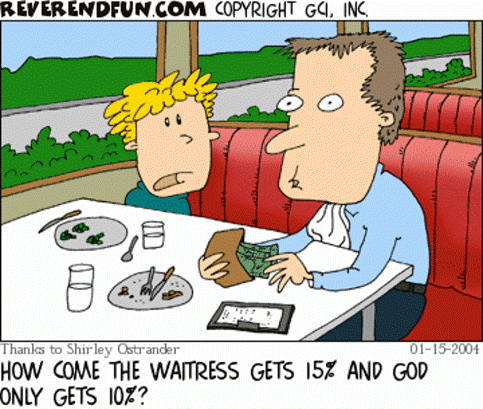 <![endif]>19 Boundary Violation
65 Referral
9 Safety Plan
30 Persons Named 
Reports of Abuse and Boundary Violations (31 Reports)
<![if !supportLists]>9 <![endif]>Clergy
<![if !supportLists]>10 <![endif]>Employee
9 Volunteer
1 Religious Order
1 Unidentified Subject
Annual Report from the Office of Child and Youth Protection  •  Volume 7  •  July 1, 2017 through June 30, 2018
Office of Child and Youth Protection
Carrie Cooper                                  Kathleen Chastain                        Sherry Huffman                             Jenifer Valenti
Director of Child and Youth          Victim Services Coordinator        Safe Environment Program        Independent Ombudsman
Protection                                       816.392.0011                                  Coordinator                                  816.812.2500
<![if !vml]>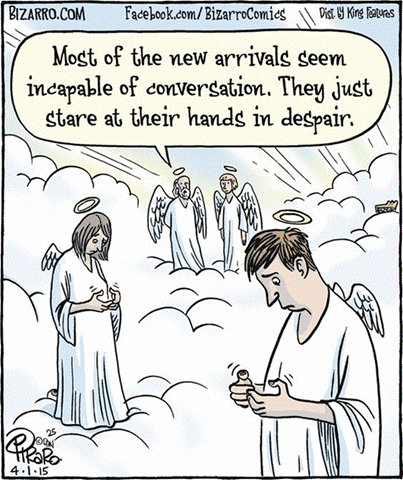 <![endif]>816.714.2380 chastain@diocesekcsj.org 816.714.2394 jenifervalenti@att.net cooper@diocesekcsj.org huffman@diocesekcsj.org
Interesting Site:
https://www.catholicnewsagency.com/news/children-must-see-the-faith-lived-at-home-pope-tells-parents-39919
What Should a Catholic
Know about Cremation?
The Catholic Church permits cremation. For a number of reasons, the church prefers the burial of the body, but it does permit the celebration of a funeral with cremated remains.
Among the reasons in favor of burial of the body are these:
<![if !supportLists]>· <![endif]>Seeing the body confronts people with the mystery of life and death.
<![if !supportLists]>· <![endif]>The body naturally recalls stories of faith, family and friend-ship, the words a person spoke, the deeds a person performed.
<![if !supportLists]>· <![endif]>Although we have virtual electronic friendships, people best encounter another person through the body.
<![if !supportLists]>· <![endif]>The body experienced the sacraments – being washed in baptism and anointed in confirmation, and by eating and drinking the body and blood of Christ in communion.
<![if !supportLists]>· <![endif]>The body is destined for the glory of the resurrection.
<![if !supportLists]>· <![endif]>The final care of the body demonstrates dignity for the whole person.
<![if !supportLists]>· <![endif]>Burial imitates the burial of Jesus body, and thus constitutes another layer of discipleship.
If a Catholic chooses cremation, the church prefers that the final disposition of the remains be in a public place, such as a cemetery.
 Many survivors make other arrangements: they retain the ashes at home, divide them among family members, or scatter them to the elements. The Catholic Church disapproves of these practices.
According to the Vatican's Congregation for the Doctrine of the Faith, the conservation of ashes in one's home is not permitted, nor may they be scattered in the air, on land or at sea. Ashes may not be preserved in mementoes such as jewelry (Ad resurgendum cum Christo).
The careful placement of ashes honors the remains of the deceased in the same way that burial of the body does. Furthermore, it gives a permanent place where future generations may visit to remember, and where the person's name can be honorably etched.
The Catholic Church also prefers that the final disposition of the ashes take place as soon as possible after cremation has happened. This will protect the remains from accidental or deliberate abuse.
Some crematoriums have a place where the family may gather during the process. If a family desires to be together, they may spend the time offering suitable prayers of thanksgiving and hope, such as Psalms 23, 25, 42, 51, 93, 114 and 115:1-12, 116, 118, 119, 121, 122, 123, 126, 130, 132 or 134.
There are three possibilities for the sequence of events. Here they are in order of preference:
<![if !supportLists]>1. <![endif]>The body of the deceased is present for the vigil service and the funeral Mass, and cremation happens before the committal at the cemetery. In this case, the body may be placed first in a ceremonial coffin that will be interred, and the removed from it for the cremation.
<![if !supportLists]>2. <![endif]>The cremation and committal take place before the funeral Mass. In this case, the cremated remains are interred in a cemetery or mausoleum, and then the mourners gather for the Eucharist.
<![if !supportLists]>3. <![endif]>The cremation takes place before any of the funeral rites begin, and the cremated remains are present for the vigil, the Mass, and the committal.
Whenever the ashes are presented in public for the funeral services, they should be treated with the same dignity and respect offered a human body. The container should be dignified, and the pallbearers should carry it with honor. Because of the compact nature of the ashes. Someone may be tempted to carry it more casually. It is all that remains of a human being. It deserves respect.
© 2016 by Order of Saint Benedict, Collegeville, Minnesota. Permission to copy this excerpt from Light in the Darkness: Preparing Better Catholic Funerals by Paul Turner (Liturgical Press, 2017) is granted for use in parish ministries only. All rights reserved.
MASS SCHEDULES: the Mass schedules for surrounding communities are: Brunswick: St. Bonafice, 203 E. Harrison St, Sunday 10:00 am,
Richmond: Immaculate Conception Parish, 602 S. Camden, Saturday, 6:00 p.m., Lexington: Immaculate Conception Parish, 107 N. 18th St., Saturday 4:00 pm and Sunday 10:00 am,
Chillicothe: St. Columban Parish, 1111 Trenton St., Saturday
5:00 p.m., Sunday 8:00 & 10:00 a.m.
Where to worship: Sunday isn't Sunday without Mass.
If you will be away from home on a Sunday and do not know
where to worship, call 1-800-627-7846 for nearby
Church and schedule of Masses. Or check the Internet site at
www.Masstimes.org.
For more information call the parish office at 542-1259
Office Hours Monday - Friday - 8:00am - 1:00 pm
Shawna Bartlett, Administrative Assistant
Renee Grant, Office Assistant
Carrollton Ministerial Alliance


<![if !supportLineBreakNewLine]>
<![endif]>