St. Mary's Catholic Parish

211 East Shanklin Street

Carrollton, Missouri 64633

(660) 542-1259

Rev. J. Kenneth Criqui, Pastor
Schedule of Sunday Masses at St. Mary's
Saturday Evening 5:30 p.m.
Sunday Morning 8:00 a.m.
Confessions: Saturday 5:00 - 5:20 p.m.
Sunday 7:45 - 7:50 a.m.
Weekday Mass Schedule for St. Mary's
Monday, March 18, 7:00pm Knights of Colmbus
Wednesday, March 20, 6:30pm +Leonard & Libby Fulbright by Mary Jo Wagaman
Wednesday, March 20, 7:30pm Parish Council
Thursday, March 21, 7:00pm RCIA
Friday, March 22, 5:30pm Stations of the Cross
Friday, March 22, 6:00pm +Marc Burton
Saturday, March 23, 4:00pm Confessions
Saturday, March 23, 5:30pm +Bob Lock by Dick & Mary Whitney
Sunday, March 24, 8:00am Members of St Mary's Parish
Mass at Sacred Heart in Norborne is 10:00 a.m. on Sunday
Confessions at 9:45am
Week Day Mass Schedule
Tuesday, March 19, 8:30am +Sally Anderson by Marion Kimbrough
Thursday, March 21, 5:30pm Stations of the Cross
Thursday, March 21, 6:00pm +Joan Davis by DA Davis
Sunday, March 24, 10:00am +Patricia Murphy by Kathleen Murphy & Parishioners    
Schedule for March 24, 2019
Lector: Anita Gibson
Servers: Volunteers
Offertory: Jane & Mark Weisz
Minister: Renate Albrecht & Kathleen Murphy  
Money Counters: Ron & Pam Fuenfhausen
Announcements
A good website to learn about Catholic marriage – http://foryourmarriage.org
Please check this site for information for homebound ministries.http://onlineministries.creighton.edu/CollaborativeMinistry/online.html
OUR DIOCESE OF KANSAS CITY-ST. JOSEPH IS REACHING OUT TO EVERYONE WHO HAS BEEN IMPACTED BY ANY SEXUAL ABUSE WITH HEALING SERVICES visit this site for upcoming meetings. https://us-mg5.mail.yahoo.com/neo/launch?.partner=sbc&.rand=8d6hip7edhbc0#
Youth Group Activities: Our youth group is scheduled for Sunday March 17th 3-4pm to serve the life care center residents with a St Patrick's Bingo Party! That will take the place of our monthly youth meeting. Kids can wear fun St Pats attire.
Youth Group meetings will be the THIRD Sunday of each month this year from 4:00-5:15 for grades 5-12 with the younger and older kids split sessions. Upcoming dates are: 3/17.
Scholarship: The Msgr, Emmett Summers Scholarship application are now being taken until April 15, please pick up the guidelines and qualification along with application on the table in the back of church.
Attention Confirmation Classes: St Mary's & Sacred Heart Confirmation students, mark your calendar to attend the 2-part Diocesan mandated Safe Environment program Called to Protect for Youth, presented by Dr Robert Pavlu on Wednesday, March 27 & April 3 from 6:15-7:30pm in Tally Hall at St Mary's. Parents are welcome to come.
Knights of Columbus Council 1893 will meet Monday March 18 at 7:00pm in Tally Hall.
Help Deacon Gary: He is need of any spare Rosery, so he can pass them out to the nursing homes.
Parish council will meet March 20th at 7:30pm.
Donut Sunday March 17th hosted by Michael & Kelly Wellman.
Holy Week Volunteers Needed: Please consider volunteering for Palm Sunday, Holy Thursday, Holy Saturday, & Easter Sunday Mass. We need Servers, Lectors, Eucharistic Ministers, Usher, & gift assistants who will be in town at these times. Please find the sign-up sheets on the table in the back of church thru March 17th. Thank you for volunteering!
SACRED HEART PARISH
To grow and make a difference within your parish community, consider serving as an officer or participating as a member in St Anne's Altar Society. Annual elections are scheduled for the second Thursday of April. For more info call or email any officer. Kathy Murphy, 816-333-3031.
St Joseph's Table & Spaghetti dinner will be March 17th, right after Mass. Spaghetti, garlic bread, salad, and cake will be provided. Please remember to bring some baked goods for the St. Joseph's Table!
PLEASE REMEMBER IN YOUR PRAYERS
Prayer Concerns:
St Mary's Parish
4yr old Tripp grandson of Rick Hughes, Afton Stark, The Hope Wilson Family, Weston Robert Paul England, Joann Olvera, Paul & Barbara Pfaff, Miles Fuemmeler great-grandparents Dale & Karen Johnson of Glasgow), Evelyn Kipping McCorkle, Bertie Duvall, Danny O'Neill, Anthony Tarquino (Teddy Clark's grandson), Jackie Martin, Joel Rivera, Mike & Mary Jenkins, Don Harper, Rosemary Kirkland & daughter, Denis Kovac.
Sacred Heart Parish
Carol Albrecht Norton, Jim Wille, Helga Mueller (Renate Albrecht's mom), Rochelle Boatman Derickson, Roger Harper, Mary Scharff, Mike Franken, George Francis Berry, Jill McClure and Bob Ed Newham.
Military Prayer List:         
St Mary's Parish
Gabriel Conner and Steve Aderhold grandsons of Bertie Duvall.
Sacred Heart Parish
Lt. Patrick King. 101 Airborne Screaming Eagles son of Tom and Marie King, Hardin MO.
Daylight Savings Time
"I don't mind going back to daylight saving time. With inflation, the hour will be the only thing I've saved all year."
What does a clock do when it's hungry?… It goes back for seconds!
Why didn't the clock work?… It needed a hand.
At what time does a duck wake up?… At the quack of dawn.
How do you know if your clock is crazy?… It goes "cuckoo"!
Why did the girl throw the clock out the window?… Because she wanted to see time fly.
If a basketball team were chasing a baseball team, what time would it be?… Five after nine.
When does a clock strike thirteen?… When it's broken!
Why did the girl sit on a clock?… To be on time!
What animal keeps the best time?… A watch dog!
How does a witch tell time?… With a witch watch!
I was going to look for my missing watch, but I could never find the time.
What day do potatoes hate the most?… Fry-day!
Lenten Regulations
Ash Wednesday (March 6, 2019) and Good Friday (April 19, 2019) are days of abstinence from meat and also days of fast; that is, only one full meal is allowed. No solid food between meals. Two other meatless meals, sufficient to maintain strength, may be taken according to one's needs but together they should not equal another full meal.
The other Fridays of Lent are days of abstinence from meat.
The obligation to abstain from meat commences at fourteen years of age.
The obligation to fast commences at eighteen years of age and ends at fifty-nine years of age.
Although the faithful enjoy freedom in conscience to excuse themselves for a just cause from these mitigated laws of fast and abstinence, the obligation to do penance is a serious one and no Catholic should lightly excuse himself/herself from this obligation in the Lenten season.
Practices of Lenten penances and acts of mortification, increased devotion and prayer, and acts of mercy and charity are worthy elements of our Lenten tradition.
Catholics should avail themselves of the Sacrament of Reconciliation, receive Holy Communion worthily, and renew their commitment to live a life of integrity in fidelity to the Church's teachings and disciplines. We pray for and make sacrifices for those who are preparing to enter the Church of Easter.
<![if !vml]>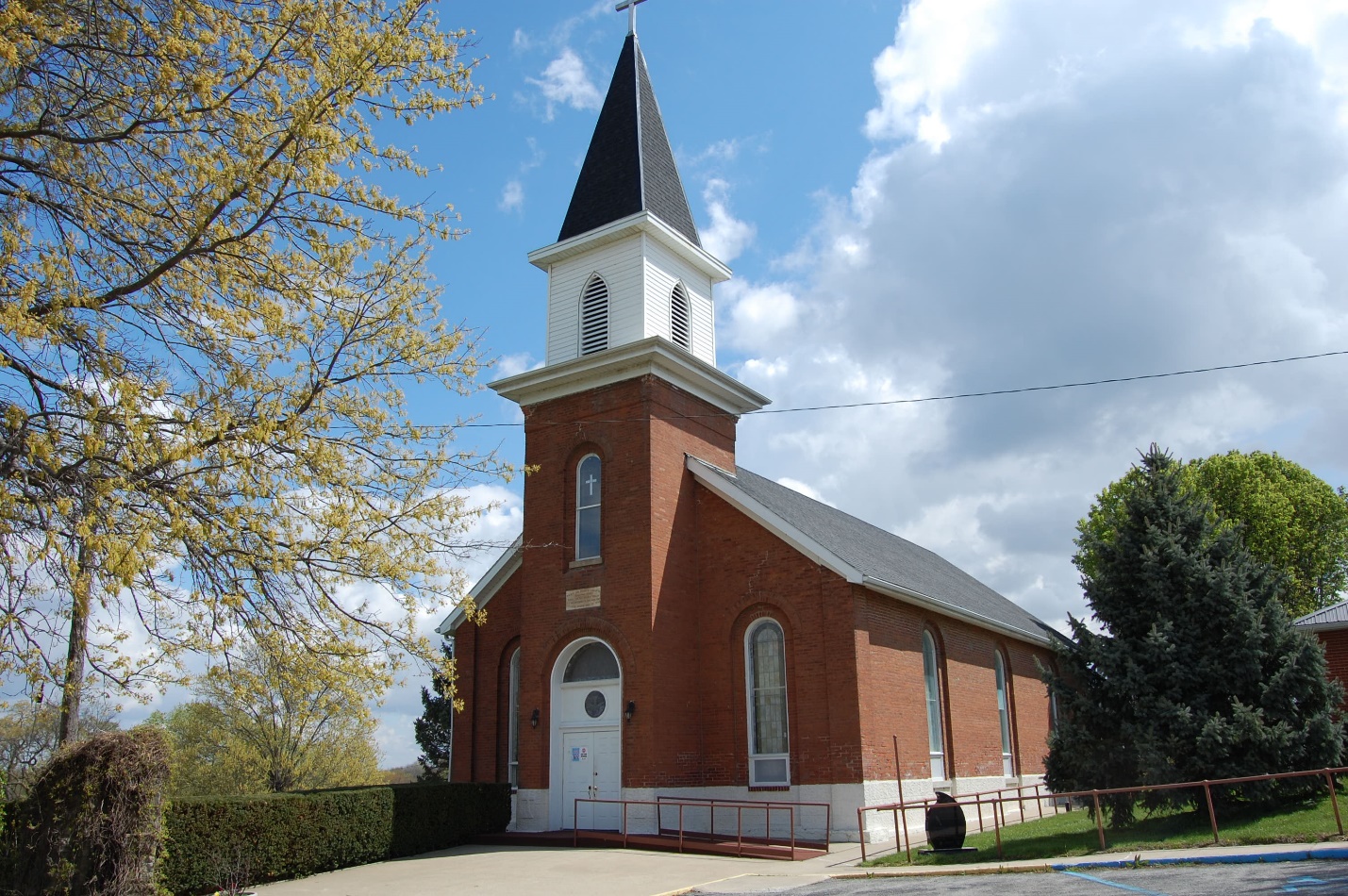 <![endif]>
Interesting Site:
https://www.catholicnewsagency.com/news/children-must-see-the-faith-lived-at-home-pope-tells-parents-39919
What Should a Catholic
Know about Cremation?
The Catholic Church permits cremation. For a number of reasons, the church prefers the burial of the body, but it does permit the celebration of a funeral with cremated remains.
Among the reasons in favor of burial of the body are these:
<![if !supportLists]>· <![endif]>Seeing the body confronts people with the mystery of life and death.
<![if !supportLists]>· <![endif]>The body naturally recalls stories of faith, family and friend-ship, the words a person spoke, the deeds a person performed.
<![if !supportLists]>· <![endif]>Although we have virtual electronic friendships, people best encounter another person through the body.
<![if !supportLists]>· <![endif]>The body experienced the sacraments – being washed in baptism and anointed in confirmation, and by eating and drinking the body and blood of Christ in communion.
<![if !supportLists]>· <![endif]>The body is destined for the glory of the resurrection.
<![if !supportLists]>· <![endif]>The final care of the body demonstrates dignity for the whole person.
<![if !supportLists]>· <![endif]>Burial imitates the burial of Jesus body, and thus constitutes another layer of discipleship.
If a Catholic chooses cremation, the church prefers that the final disposition of the remains be in a public place, such as a cemetery.
 Many survivors make other arrangements: they retain the ashes at home, divide them among family members, or scatter them to the elements. The Catholic Church disapproves of these practices.
According to the Vatican's Congregation for the Doctrine of the Faith, the conservation of ashes in one's home is not permitted, nor may they be scattered in the air, on land or at sea. Ashes may not be preserved in mementoes such as jewelry (Ad resurgendum cum Christo).
The careful placement of ashes honors the remains of the deceased in the same way that burial of the body does. Furthermore, it gives a permanent place where future generations may visit to remember, and where the person's name can be honorably etched.
The Catholic Church also prefers that the final disposition of the ashes take place as soon as possible after cremation has happened. This will protect the remains from accidental or deliberate abuse.
Some crematoriums have a place where the family may gather during the process. If a family desires to be together, they may spend the time offering suitable prayers of thanksgiving and hope, such as Psalms 23, 25, 42, 51, 93, 114 and 115:1-12, 116, 118, 119, 121, 122, 123, 126, 130, 132 or 134.
There are three possibilities for the sequence of events. Here they are in order of preference:
<![if !supportLists]>1. <![endif]>The body of the deceased is present for the vigil service and the funeral Mass, and cremation happens before the committal at the cemetery. In this case, the body may be placed first in a ceremonial coffin that will be interred, and the removed from it for the cremation.
<![if !supportLists]>2. <![endif]>The cremation and committal take place before the funeral Mass. In this case, the cremated remains are interred in a cemetery or mausoleum, and then the mourners gather for the Eucharist.
<![if !supportLists]>3. <![endif]>The cremation takes place before any of the funeral rites begin, and the cremated remains are present for the vigil, the Mass, and the committal.
Whenever the ashes are presented in public for the funeral services, they should be treated with the same dignity and respect offered a human body. The container should be dignified, and the pallbearers should carry it with honor. Because of the compact nature of the ashes. Someone may be tempted to carry it more casually. It is all that remains of a human being. It deserves respect.
© 2016 by Order of Saint Benedict, Collegeville, Minnesota. Permission to copy this excerpt from Light in the Darkness: Preparing Better Catholic Funerals by Paul Turner (Liturgical Press, 2017) is granted for use in parish ministries only. All rights reserved.
MASS SCHEDULES: the Mass schedules for surrounding communities are: Brunswick: St. Bonafice, 203 E. Harrison St, Sunday 10:00 am,
Richmond: Immaculate Conception Parish, 602 S. Camden, Saturday, 6:00 p.m., Lexington: Immaculate Conception Parish, 107 N. 18th St., Saturday 4:00 pm and Sunday 10:00 am,
Chillicothe: St. Columban Parish, 1111 Trenton St., Saturday
5:00 p.m., Sunday 8:00 & 10:00 a.m.
Where to worship: Sunday isn't Sunday without Mass.
If you will be away from home on a Sunday and do not know
where to worship, call 1-800-627-7846 for nearby
Church and schedule of Masses. Or check the Internet site at
www.Masstimes.org.
For more information call the parish office at 542-1259
Office Hours Monday - Friday - 8:00am - 1:00 pm
Shawna Bartlett, Administrative Assistant
Renee Grant, Office Assistant
Carrollton Ministerial Alliance


<![if !supportLineBreakNewLine]>
<![endif]>